We're Adding a 7th Vet!
16th September 2021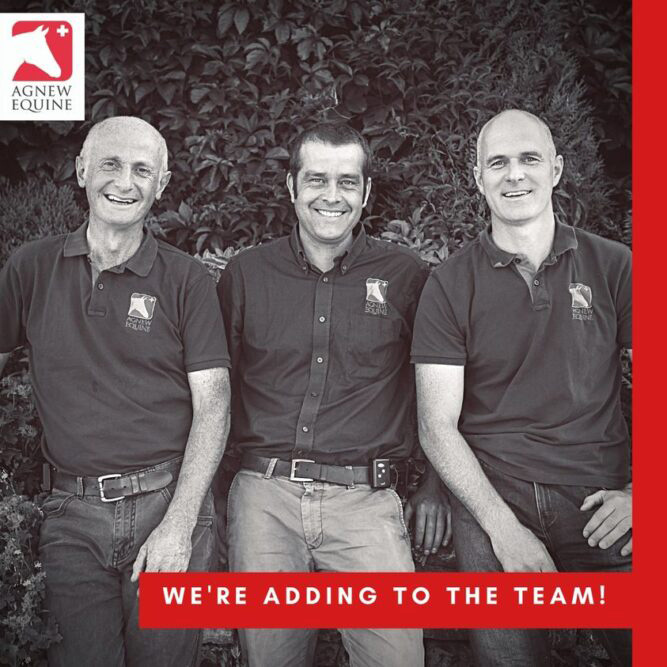 We're delighted to share that we have another vet starting with Agnew Equine – we're expanding to 7 vets! We're adding to our team in order to provide an even better service to our clients and more availability than ever.
We're proud of all of our vets, the team we've built and the care we provide, but Arnie, Robin and Stuart would like you to know you can always request a particular vet for cases and conditions when needed – and we'll do our best to make it happen, especially with a bit of notice.
We'll introduce our new vet tomorrow, so watch this space!