Office Team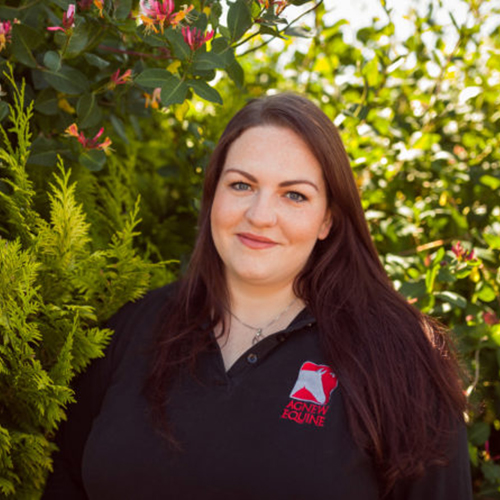 Meagan Cullen – Practice Manager has been part of our Agnew Equine team since November 2014, and in that time, she has established herself as the 'go to problem solver'. This makes Meg the ideal person to be our practice manager, always on hand to help, support and manage the team. Meg's main role is to oversee the smooth day to day running of the business, she also continues to have an input in reception duties and looks after the purchase ledger and credit control. She started riding at the age of 5 and has never lost her passion for horses. These days her time is largely taken up by her Jack Russell Reggie, two cats Jeffrey and Douglas – and her new rescue dog, Alf!
---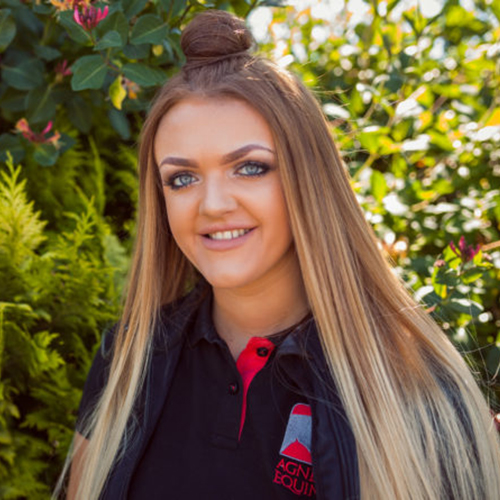 Holly Bailey joined Agnew Equine in February 2015 as our new office apprentice and once completed her qualification became a full member of our team. Holly's proactive and efficient manner within our team was rewarded with the promotion to Lead Office Administrator. Holly has been involved with horses for a large majority of her life and had her first pony at the age of 2. Holly now has several horses, which she locally competes at show jumping and cross country. Holly was also involved in the North Staffordshire Pony Club for many years.
---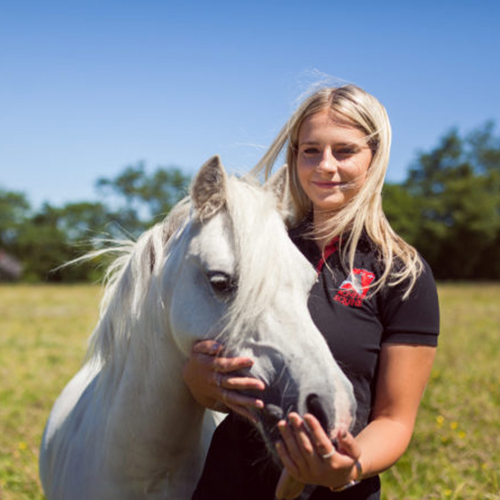 Millie Higgs joined our team in October 2017 as our new office apprentice, and like all our previous apprentices joined our brilliant full-time team in 2018. Millie has become an integral part of our office and helps everything run smoothly with her can-do attitude. Millie has been involved with horses for many years and her love for them began when she had her first pony at the age of 2 as well! Her first job was working as a groom at a yard on Biddulph Moor. Millie now currently owns 5 horses, which she competes at Show jumping and she's a part of our Agnew Quest dressage team.
---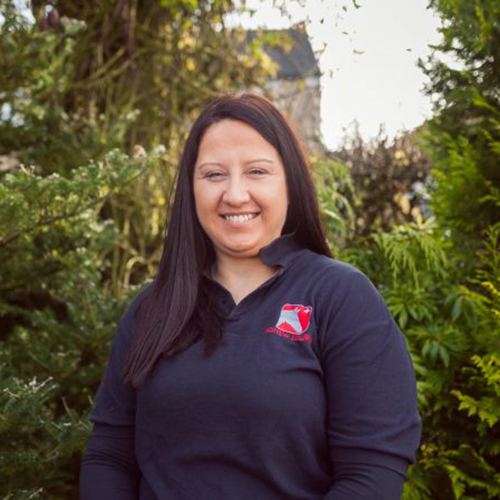 Emily Bloor joined our office team, having previously worked at Barclays for 14 years. Emily works with insurance & invoicing as well as various other tasks. Her wealth of experience in finance and her bubbly, friendly personality is a valuable part of our team. Emily is local and has a wonderful daughter Eva-May and is married to Eddie. Emily started riding 11 years ago, and she and her horse, Onyx, are currently on a dressage journey together and are an integral part of our Agnew Quest team!
---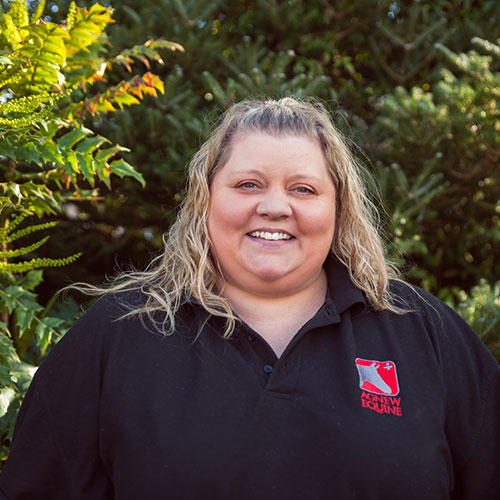 Jo Raffo works alongside Meg, our Practice Manager, doing credit control. She is married to Andy and has 2 dogs; Lacey, a little Staffie cross, and Luna an American Bulldog cross. She has previous experience working for Audi and Hilton hotel chains and customer relations is of the utmost importance to her. She has a love for all animals and says if she ever won the lottery she would open an animal sanctuary with her mum! While she doesn't often answer the phone in reception, she's working away behind the scenes and helping our business run smoothly and bringing a smile to everyone's face in the office.
---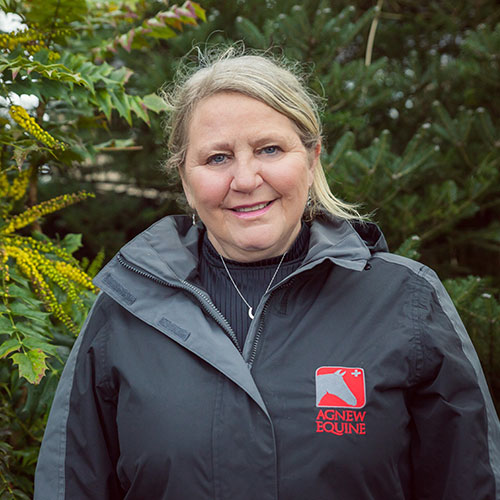 Gill Jones is an experienced administrator, horse owner and a great new member of our office. Gill's work background is mainly in administration and customer care spending the last 10 years in the NHS - although she loved her work there she felt she had to jump at the chance to work in the Agnew Equine family having been a client for some years. Gill lives in Newcastle under Lyme with her partner, Darran, and youngest daughter, Nina. They have four dogs and two cats who definitely rule the roost! She is a mum of two wonderful boys, two beautiful girls all of which are grown up now and a Nana to five amazing grandchildren. Horses have been a major part in her life since a very young age - spending any spare time she could down at the stables. She has a real love for the thoroughbred breed having owned 4 over the years. She competed in ROR with her horse Blockley, sired by Storm Cat, who she purchased straight from the track and enjoyed the re-training process. Her current horsey family are a little Sec A Belle and her thoroughbred, Chabal, sired by the great Galileo. His claim to fame is winning with Frankie Dettori under the Godolphin colours!
---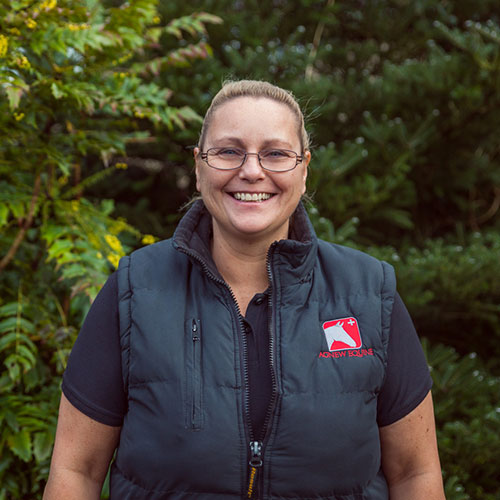 Lisa King is a very experienced receptionist and administrator, having spent her career in this role with the last 11 years working front of house at an NHS mental health rehabilitation centre. She has been a client with Agnew Equine since having her first horse over 16 years ago, was ready for a career change, and is a great fit for our office team! She has a Level 2 qualification in Business Adminstration and is working towards her level 3 certificate. Lisa lives in Weston Coyney with her husband Wayne, and they have 3 horses, 3 dogs and 2 cats so quite a lot to keep them both busy! Between her and her husband they have 6 boys (!!) and 2 grandchildren – so never a dull moment in their lives.
---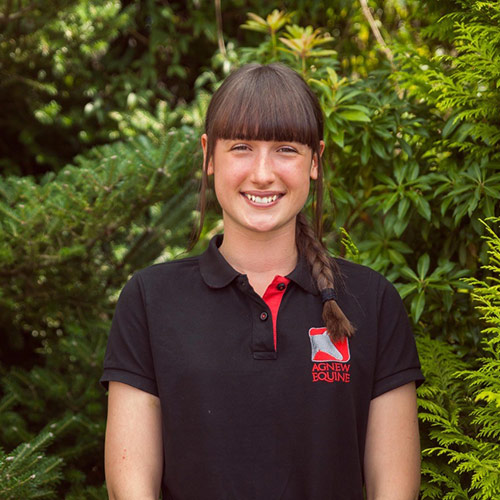 Alice Agnew joined our team in September 2021 after finishing her A Levels and securing a place at Nottingham University for Veterinary studies next year. Now in her gap year Alice is enjoying working with our fab team learning new skills in front reception. She started riding at the age of 5 and now has three ponies - Popsie, Danny and Ellie! She has been an active member of the East Cheshire Pony Club for many years but now competes most weekends in mounted games and also joined our Quest dressage team earlier this year!
---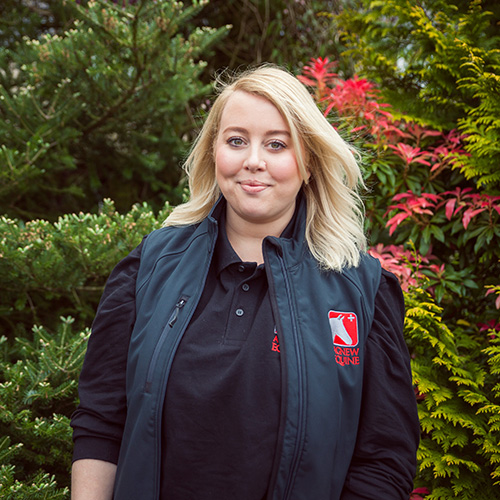 Andrea Collings is the newest member of our office team, joining us to complete our front of office reception and admin team. Her background is in estate agency and construction having worked in these industries for 8 years combined with a degree in Media, Broadcasting and Journalism. Andrea is new to the area originally being from North Wales and has moved in with her partner Hitesh with her 8 year old Collie, Albus. She started riding on family holidays as young as 5 which sparked a love for horses, this then led to her to work at various stables until she bought her own Thoroughbred in 2012. Currently, Andrea does not have any horses in this area but her love for them has not dwindled!
---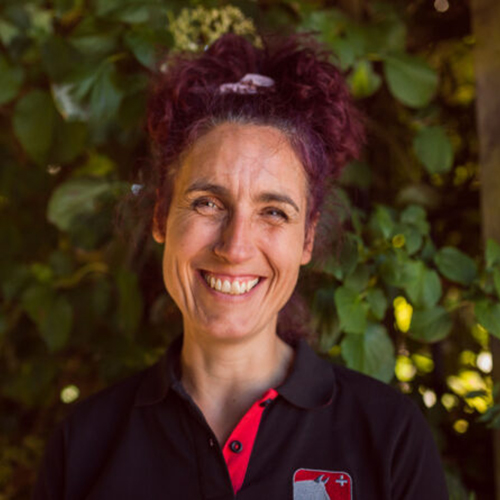 Gayle Agnew is a founding Director and is married to Arnie and running the accounts is now where Gayle focuses her time in the business. Previously Gayle ran the accounts department in her family's large tool and plant hire business for many years before she and Arnie set up the practice together. When not chauffeuring Alice and Dan to competitions with their ponies Gayle loves to indulge in her own horse Chilli, their two dogs Millie and Zinny and their menagerie of animals.
---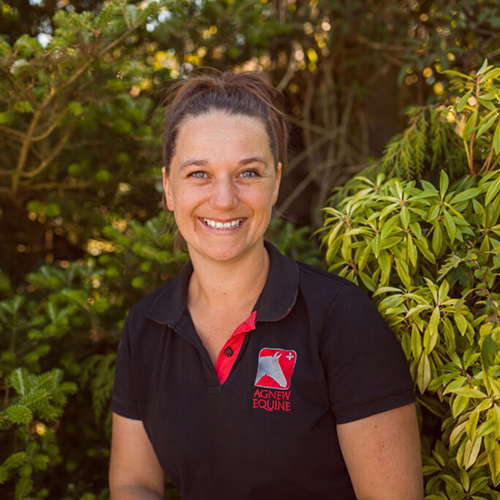 Abby Densem is a Director, and married to Robin. Abby has a degree in Animal Science and is AMTRA trained. Previously Abby worked as a nurse in equine and small animal practice and spent several years visiting other veterinary practices as a veterinary pharmaceutical manager. Alongside Meg, Abby focuses on the running of the practice mainly dealing with HR & purchasing. Outside work, their 2 boys and multiple animals keep her occupied. Abby and her horse, Tilly are another part of our Quest dressage team!
---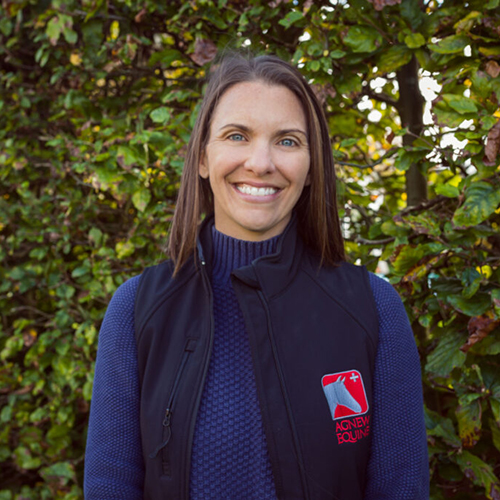 Jenny Pearson is a Director and married to Stuart. Jenny has a degree in Marketing from Michigan State University in the USA. She moved to the UK in 2003 working in London doing sales, marketing and account management and after meeting Stuart has moved with him to where the horses are! Jenny joined the practice in 2019 and is now managing social media, marketing & communications and events as well as using her photography skills for us as she is a family photographer on the side. She and Stuart have 3 young daughters who keep them very busy, as well as a Border Terrier, Copper and cat named Ellie.
---